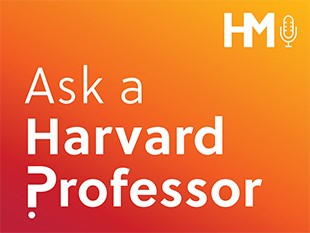 Support the Podcast
Ask a Harvard Professor is produced by Harvard Magazine. In each episode, our editors interview some of the world's most prominent scholars, discussing subjects from gerrymandering to food waste to COVID-19. We look forward to sharing these conversations with you.
Thanks to donations from our listeners, we are able to:
• let you engage with some of the world's most thoughtful scholars
• keep you connected to the intellectual life and work of the Harvard community
• produce new content, in new ways, and make it available for free
If you enjoy listening, and you'd like to hear more episodes, please support our work with a contribution today.